Photo Restoration and Retouching
Restoration is carried out employing reversible archival materials, as the long term conservation of the art work is of paramount importance.
Today's digital technology has made a vast improvement to what can be achieved; from complex composite restorations, to restorations of severely damaged photographs.
Services include restoration of:
Hand painted photographs
Certificate / Degree / Diploma restoration
Torn images repaired and re-touched 
Fire, smoke and water damaged restoration 
We specialize in insurance work
Studio Photo Rose offers a specialized service in photo restoration of original prints and film – including negatives, slides, Photo Papers, and historical documents.
All originals are handled with care and photographed in the studio under controlled lighting conditions using the highest quality capture techniques.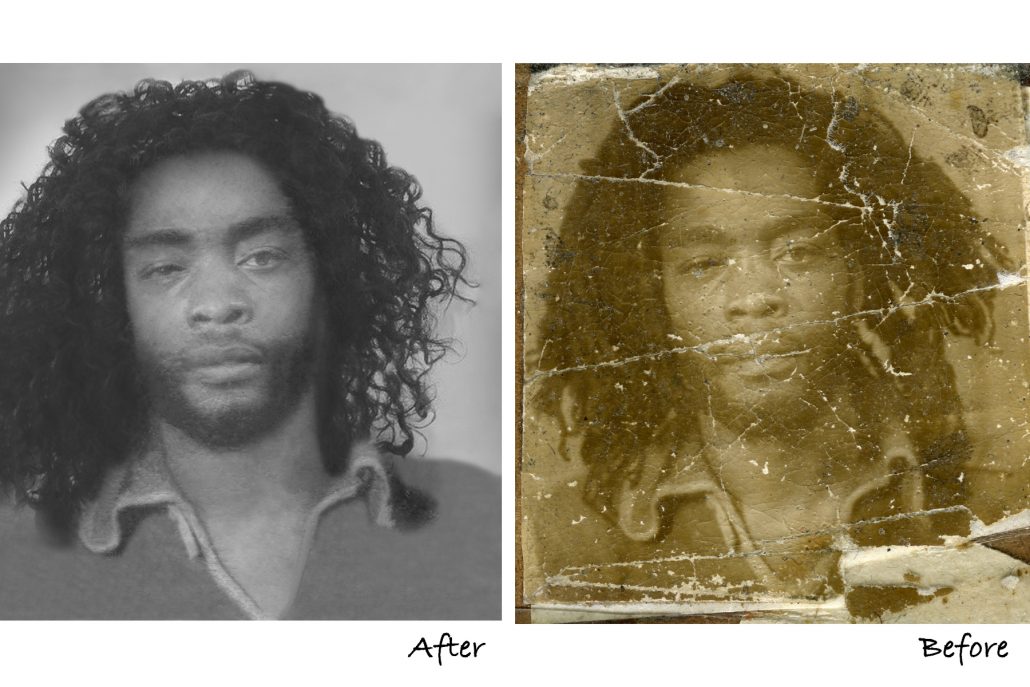 Below are some examples of our Art Restorer's work: